BROT-Pressbaum is a cooperative housing project with 35 apartments, a community house and other shared facilities as well as open spaces. It was completed in 2018 after a four-year planning and construction phase.
BROT-Pressbaum was initiated in 2014 by a group of committed people. Their aim was to create a socially and ecologically sustainable form of housing in a peripheral location of a Viennese suburb. The acronym B.R.O.T. stands for meeting, talking, being open and sharing. The name thus signals the central importance of the community. During a three-year planning phase, in which the future residents were closely involved, a promising concept for communal living was developed. In a co-creative process, a number of alternatives were worked out and weighed up before ten buildings were built using sustainable lightweight timber construction. Since moving in in 2018, the community has been experimenting with sustainable mobility concepts, alternative forms of organisation and food supply.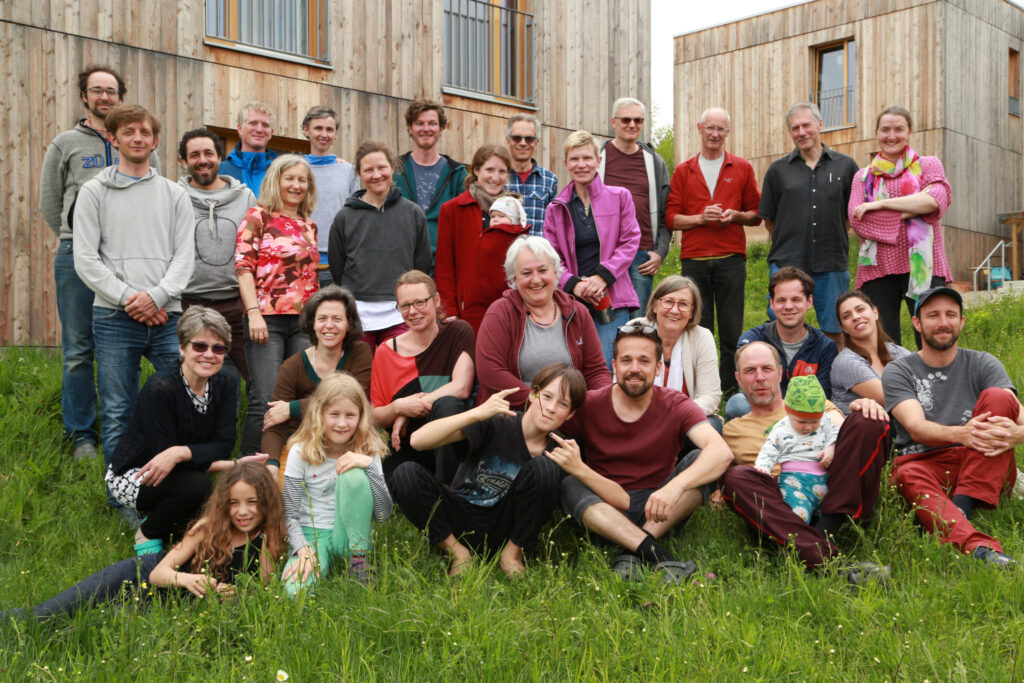 Experimental character:
BROT Pressbaum is criticising existing legal frameworks and testing new bottom-up forms of collaborative housing that address climate change, sustainable building materials, sustainable mobility and energy practices, sustainable food consumption and community practices.
Challenges addressed:
The initiative responds to local-specific housing challenges in a suburban neighbourhood; Ecologically and socially-just development of greenfield housing neighbourhoods; Sustainable mobility and food supply in rural areas.
Financing/funding:
None, but the project was carried out with the help of a non-profit developer.
Duration:
From 2014 with no end date
For more information: https://www.brot-pressbaum.at/