The WieNeu+ Budget for Ideas, the "Grätzlmarie", supports the initiative of residents, local initiatives and associations who want to make their Grätzl fit for the future and the climate.
The "Grätzlmarie" offers residents the opportunity to have projects for their neighbourhoods funded with sums ranging from around €100 to €30,000. Applicants also receive professional support in implementing their projects. A Grätzl advisory board, consisting of representatives of institutions and residents, decides on the allocation of funds. The criteria for selection are that the project is socially and ecologically effective in making the neighbourhood climate-friendly and future-proof, that it benefits the general public, and that the funds are used cost-effectively. The initiative, which was launched as part of an urban renewal programme, is being tested in two Viennese neighbourhoods since 2021.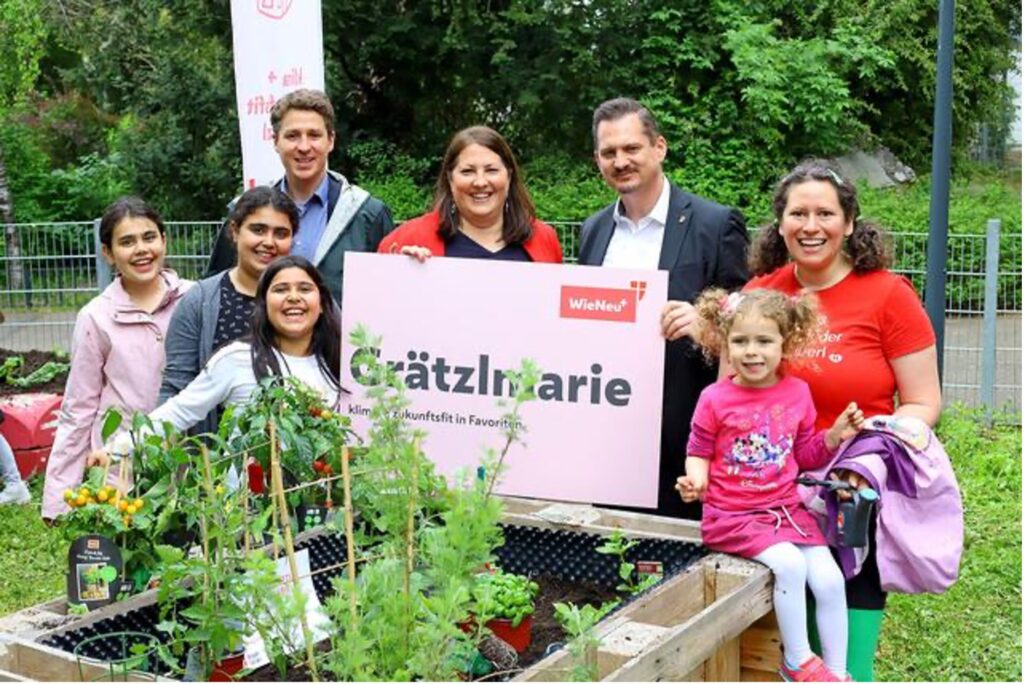 Experimental character:
Grätzlmarie is testing new ways of participation and co-design of the built environment through participatory budgeting and district advisory councils.
Challenges addressed:
The initiative addresses climate change, public space and participation, responding to multiple societal challenges as well as local challenges in the neighbourhoods where the programme is implemented.
Financing/funding:
The initiative is funded by the Climate and Energy Fund as part of the Smart Cities Demo Programme.
For more information: https://wieneuplus.wien.gv.at/graetzlmarie